Showtimes: 17:30 / 19:15 / 20.30
Experience Bangkok exciting night life with the Mambo cabaret Show. Thai transvestites are renowned for their beauty and femininity. You won't believe how stunning they actually are when made up and wrapped in sexy evening dresses and excessive stilettos! Broadway high kicks, mimed pop songs, choreographed dance backing and melodrama all add to the fun of this tongue-in-cheek concert.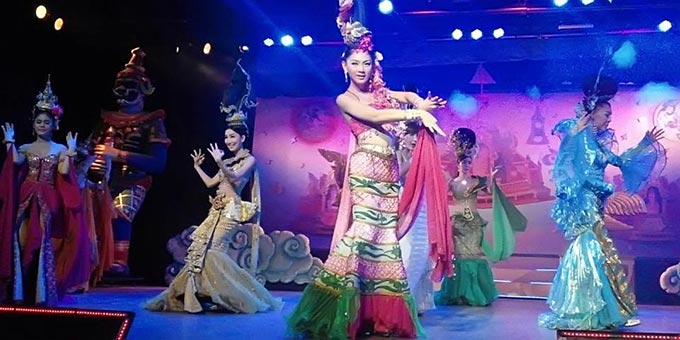 Visit Golden Dome Lady Cabaret show to see one of the spectacular shows from the talented ladyboys. Sit back and relax to enjoy the show which inspired from the Broadway together with the beautiful costumes, lights, sound and special effects. Come and enjoy the 90 minute show from start until the last. Do not miss the chance to take a photo with the actress and get some souvenirs to your love ones.